I'm writing this article in the middle of a sunny (but cold) Melbourne winter. Warming soups and teas are my saviour in the cooler months, and they can provide a myriad of nutritional benefits. Recently I've had a few questions regarding warming foods and how they can be used to optimise health and wellness.
So, what are warming foods and how can you utilise their properties during pregnancy?
We'll start with what warming foods are. Categorising foods into warming and cooling has origins in Chinese medicine and is all about finding balance – often represented in the well-known yin and yang symbol. During winter (the yin months), when temperatures are lower, our bodies need extra warming energy (yang) to warm us up.
By eating foods that are naturally warming during winter, we can give our bodies a head-start and help restore balance. Balance is especially key during pregnancy – it's a time of heat and energy due to rapid changes in hormones and multiplying of cells. Whatever the season, warming foods are best avoided during the first twelve weeks of pregnancy. I encourage cooling foods during the first trimester – foods that reduce heat and can help manage symptoms such as nausea and fatigue.
Warming foods are perfect during the later stages of pregnancy as they help support digestion, circulation and absorption of nutrients – not to mention how nice they are on a cold winter's night!
Chinese medicine practitioners categorise food into three main categories:
Cooling foods
Neutral (balanced) foods
Warming foods
Cooling foods are suitable for clearing heat and toxins from the body and can be prescribed to those suffering from symptoms such as thirst, constipation, red eyes, red face and vivid dreams (to name a few). Some cooling foods include alfalfa sprouts, celery, spinach and tofu.
Neutral (balanced) foods include carrots, peanuts, goji berries and figs – these foods are suitable for anyone.
Warming foods raise the yang energy in the body – improving circulation and eradicating the cold (yin) energy. Those in particular need of warming foods often show the following symptoms: cold hands and feet, diarrhea, lack of energy and sore joints.
Soups such as miso, pumpkin soup and chicken broth are my personal preferences when considering warming foods. Adding ginger, onion, garlic, carrot and chives provide extra warming nutrients to warm the cockles of your heart (as well as your hands and feet). Adding bone broth is particularly nutritious due to the wonderful healing properties it can provide to the gut as well as vital nutrients, such as collagen. This is especially beneficial during critical growth periods such as in the third trimester of pregnancy, when the baby more than doubles in size and the protein and iron demands increase dramatically.
Scroll down for my easy miso soup recipe!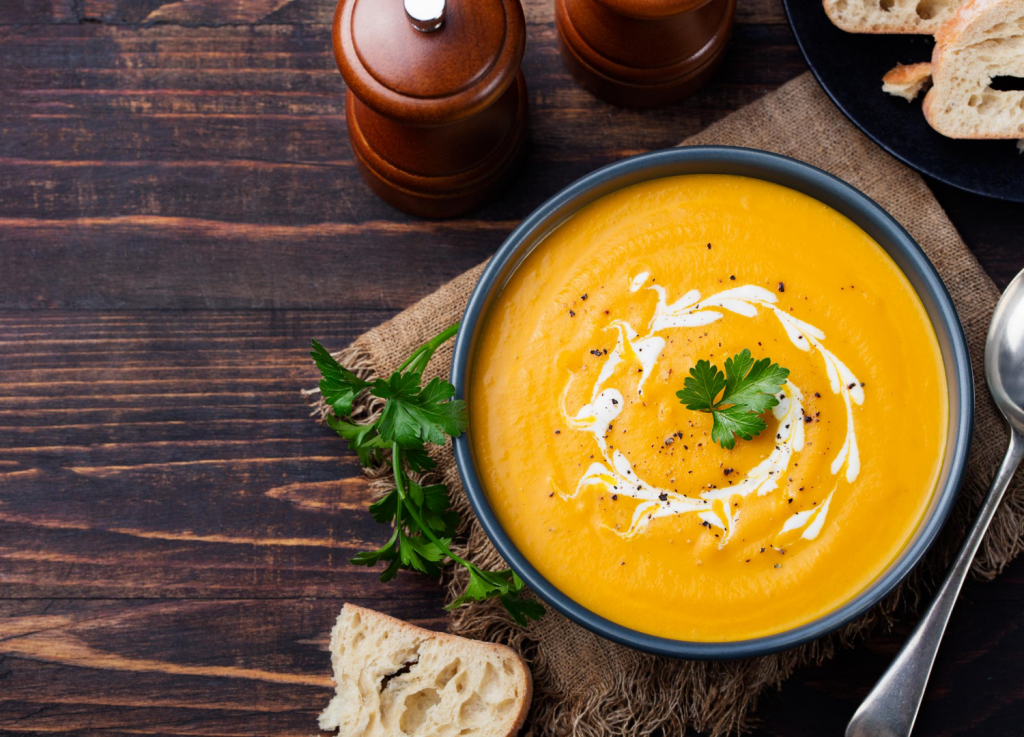 Slow cooking (or pressure cooking if you don't have the time) is an easy way to get more warming foods into your diet. Stews and casseroles help to release vital minerals from meat, and the cooking process helps break down the protein – making it easily digestible. Making stews and casseroles in bulk and freezing them is a good way to prepare for when the baby arrives – when you're bound to have less time for cooking. An added bonus is that the cuts of meat suitable for stewing are often cheaper – allowing you to eat well on a smaller budget.
If you don't eat red meat, chicken and salmon are great warming alternatives – just make sure the salmon is cooked medium to well done. Some warming vegetable options are; pumpkin, sweet potato and carrot. Walnuts are also a fantastic warming food that help nourish the kidneys – providing protein and essential good fats that are in high demand during pregnancy. Adding walnuts to stews and curries is something I'm really enjoying at the moment.
Herbs such as coriander, rosemary, basil and fennel are great warming foods that can easily be added to a lot of different recipes.
Spices such as cumin and black pepper are also amazing – as well as my personal favourite – ginger! Slices of fresh ginger and lemon in hot water is incredibly good to warm up your digestive system, and it tastes even better with a dash of honey.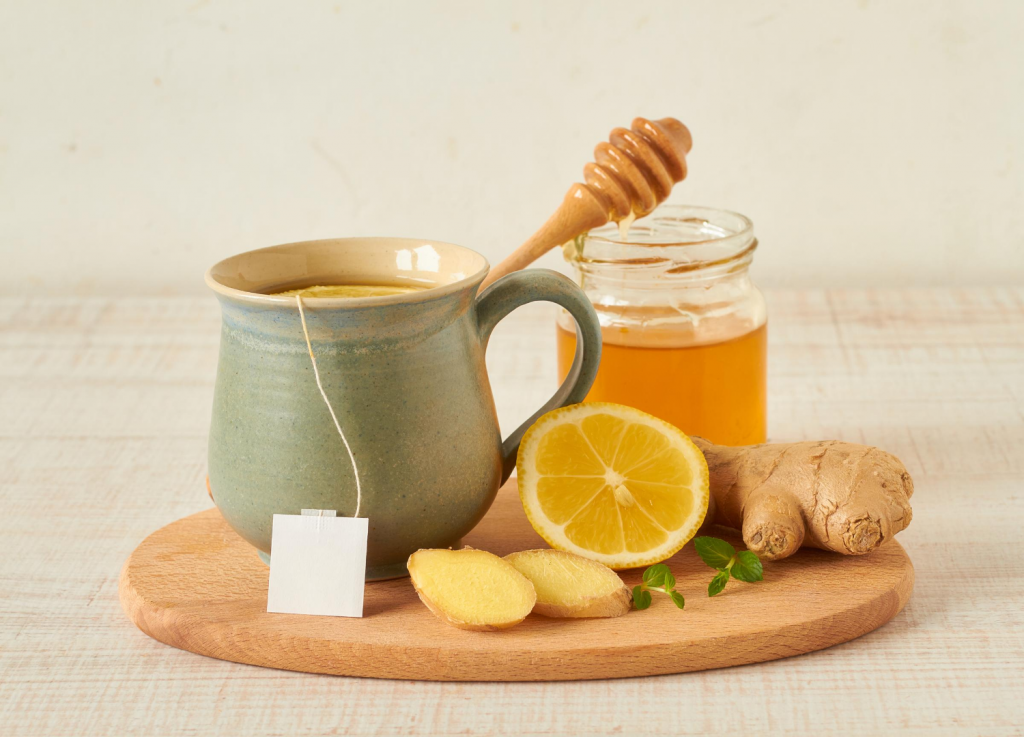 Warming foods are an absolute must after the birth of your baby, as childbirth is a very cooling process due to of the loss of body fluid and blood, as well as the demands of breastfeeding.
If you'd like more information about warming foods, check out this great article from One Green Planet.
Easy Miso Soup Recipe
Miso Soup is one of my favourite Winter soups. Not only does it warm your soul, but it is packed full of essential minerals and is a good source of various B vitamins, vitamins E, K and folic acid.
Miso Soup is also known for improving digestion and boosting your immune system. Why not give it a go! Let me know if you enjoy it!
Ingredients
4-5 cups vegetable stock or seaweed soaking water
½ cup wakame or kombu seaweed
4 shiitake or reishi mushrooms (dried or fresh)
1½ cups cubed vegetables (leek, carrot, cabbage, broccoli, cauliflower)
½ block of tofu, cut into small cubes
2 tbsp miso paste (gen mai)
1 tsp sesame oil
1 tsp ginger, grated
1 clove garlic, minced
Method
If using dried mushrooms soak mushrooms in boiling water for one hour, discard the stems and soaking water.
Soak seaweed in water (wakame: 20 mins, kombu: 4 mins). Keep soaking water. Cut seaweed into strips.
Sautee seaweed, ginger, garlic and vegetables in a pan with sesame oil.
Add stock/seaweed water and bring to the boil. Reduce heat to low and simmer covered for 10 minutes. Then add tofu pieces.
Dissolve miso in a little broth and return to soup. Cook on low heat for a couple of minutes. Do not boil once miso is added.
Garnish with spring onion, chives and/or parsley.
Serves four.
If you have more questions and would like to book an appointment with me for more personal pregnancy naturopathy recommendations, please click here or call (03) 9380 8099.
Understanding that each of us is a unique individual, Carmen will thoroughly assess and investigate the factors underlying your health concerns and take into account personal goals, circumstances as well as genetics when designing treatment plans. She uses nutrition, herbal medicine, dietary planning, lifestyle adjustments, pathology testing and stress management techniques.

Brunswick Health