Motherhood
Once your baby is born, your life completely changes and you have a new focus – your baby!
While it's important to focus on your body, your recovery is equally important. Natural therapies assist with speeding up your recovery which will give you the confidence to meet your baby's needs. Being healthy and comfortable as a mother will also ensure your baby is more settled.
"The moment a child is born, the mother is also born. The woman existed, but the mother, never. A mother is something absolutely new." Rajneesh
As your baby grows and you settle into motherhood, it will be important to provide a healthy environment for your child. There may be times when your child or toddler will experience discomfort or a condition that needs to be addressed. After a thorough assessment of your child, I am able to develop a treatment plan, and with the use of natural therapies, can assist with conditions such as:
Colic
Reflux
Unsettledness
Eczema
Allergies
Digestive problems
Difficulty with learning and concentration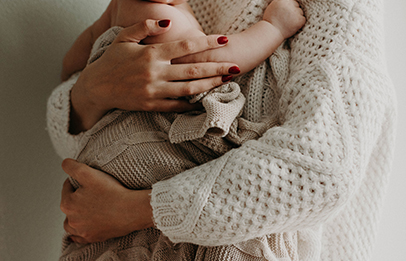 "My mission is to provide women and their families the best possible naturopathy for optimal health and wellbeing. My services and treatments work well alongside western medicine by complementing and enhancing the outcomes."
Book an appointment with The Pregnancy Naturopath, Melbourne today!