If you've just learned that you're pregnant, congratulations! It's a time of excitement, anticipation, 'dreams come true' feelings mixed with lots of questions about what to expect, what foods to eat, lifestyle choices and exercise. Many women need support to navigate their way through the nine months of pregnancy. Each trimester brings with it changes to your body and mind.
If you're considering engaging a health professional/holistic health practitioner for a natural approach to pregnancy this Q&A may help. It will guide you through what to expect when seeing Carmen Farrugia, The Pregnancy Naturopath. In this article, Sarah Boyd answers what made her choose to see a pregnancy naturopath, how it changed her pregnancy and childbirth experience and the benefits of seeing Carmen from her perspective.
What made you choose to engage a holistic practitioner in pregnancy?
I have for many years taken a more holistic approach to all things in life. It was obvious to me that I would need holistic support to navigate the pathway to the natural birth I wanted. The impetus to search for a holistic practitioner came once I learnt I was pregnant. I immediately went into figuring out what sort of diet I needed to promote a healthy baby and mum. My book and online research led me down a rabbit hole of confusion about what I should and shouldn't eat. I found myself feeling resentful for two weeks while on a strict diet. I felt the need to seek personalised dietary, lifestyle and supplement guidance to clarify all my concerns.
How did it change your pregnancy and childbirth experience?
Carmen was the first pregnancy allied health practitioner that I saw, at only 7 weeks pregnant. From very early on she gave me reassurance, a boost of confidence and sound guidance on all my questions about nutrition, lifestyle and supplementation. I knew I could always ask questions via email or at my next appointment and receive clear, holistic answers.
My childbirth experience was exhilarating and beautiful. Carmen helped me develop realistic expectations of the birth through detailed discussions, which empowered me in my willingness to birth naturally. My little girl was born very healthy, breastfeeding well and has continued to exceed all milestones in her first months. Carmen's advice and supplements made a great impact on my daughter's healthy development, my own well-being, and a well-toned uterus! This last part was with the help of a (raspberry leaf), tonic which I took for 1 month prior to the due date. I can swear by it!
During our postnatal catch up, Carmen took time to help me with breastfeeding, hear about the birth experience and answer my questions moving forward into motherhood. It was wonderful to meet Carmen on the other end and share the joy and accomplishment of entering motherhood – and of course meeting the rest of the family!
What were the benefits in seeking a Pregnancy Naturopath to your pregnancy and birth?
On my search to seek clarity amidst conflicting sources of information about wellbeing in pregnancy, Carmen stood out to me as the right practitioner. Carmen's warmth, broad set of support tools and evidence-based guidance from my first appointment confirmed that I was on the right track to meeting my pregnancy and birthing aspirations. Despite being quite a distance from where I live, Carmen was very accommodating to provide phone consultations when I asked, which was convenient for me on several occasions. She has also kept in touch with me between appointments as needed via email to answer my questions. It was indeed an investment but I'm glad I could have this support throughout my first pregnancy.
I am convinced that the tonic must have contributed significantly to a set of circumstances geared towards a healthy straightforward birth, helping to tone the uterus in the lead up to birth. The contractions progressed steadily, just as they should without any stalling or complications.
Earlier on, the nutritional advice I received helped me to manage my pregnancy side effects including trouble moving my bowels, headaches and nausea.
Carmen helped link me into MAMA (Midwives and Mothers Australia) in Hampton, local to my area.
What take home advice can you give to other women seeking pregnancy support?
Seeing a holistic practitioner in pregnancy gave me sound support right from week 7 when I first met Carmen to beyond the birth. I had a public hospital birth and was regularly dished out standard medical practices for pregnancy. However, with Carmen's support I could gain confidence to self-advocate for a pregnancy and birth experience that is most similar to what birth is and always has been – a non-medical event. Carmen's support helped boost me in my quest to birth as a savvy willing woman. It all paid off and I'm so glad I can look back at my birth experience with sweet nostalgia and be proud of myself.
About Carmen, The Pregnancy Naturopath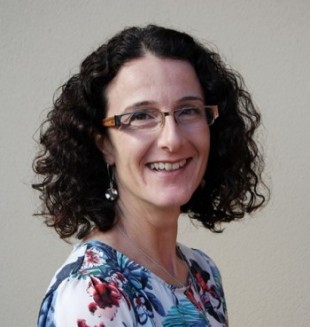 As a mother, I understand that leading a busy life can have a detrimental effect on our health. So with natural therapies, I assist you in creating the ideal environment to conceive, as well as support you through a healthy pregnancy from start to finish. Because pregnancy naturopathy can provide you with the right nutritional advice and high quality, safe supplements to meet your pregnancy demands.
I will provide your growing baby with a nourishing environment and optimal health that will help you achieve a healthy pregnancy, rewarding birth experience and confidence leading into motherhood. To make an online booking, click here.
The women who Carmen sees often have a more holistic approach to health care in general and are wishing to apply that to their pregnancy. There is a barrage of conflicting advice and information regarding the 'should and should not's', leaving women often feeling confused and anxious about which decision to make. Women choose Carmen because they want a more individualised approach and clarification in a variety of areas from food, exercise, weight gain, blood test results, and management of conditions such as nausea, constipation, high blood pressure and gestational diabetes.

Brunswick Health