Pregnancy naturopathy is my passion and I love helping couples on their journey to conception and beyond – including well into motherhood.
As a mother and pregnancy naturopath, I know that the journey of motherhood is like the changing seasons – it blossoms, is fun and joyful, it can be colourful and it can also be fraught with darkness. What can you expect on your journey to motherhood?
Conception
It's such a joy and very exciting when you learn that there is a new life growing within you. The first time you see that little heart beat on the monitor will take your breath away. Over the 40 weeks of pregnancy your body will change, your hormones and emotions may be heightened. During the three trimesters you will go through many phases and can feel different things including:
Tender or swollen breasts
Fatigue
Back or hip pain
Frequent urinating
Baby movements
Sleep disturbances
excitement
You will be amazed at how your body is sustaining this new life that keeps growing. Your body knows exactly what it needs to do to nurture, nourish and support your baby's growth. You may be experiencing some anxiety as the birth approaches and this is completely normal, particularly when it's your first pregnancy.
Early Motherhood
Now that your baby has arrived you will fall in love completely. This new little life you have created will take your breath away. You will sit happily for hours just gazing at this beautiful new baby.
You may also feel like you've been thrown in the deep end and are desperately trying to keep up with your baby's needs, while trying to recover and heal from the birth. Your hormones are likely to be all over the place and interrupted sleep cycles will be playing with your emotions.
At this time be sure to take the time you need to adjust to life as a mum. Don't be hard on yourself and don't be afraid to ask for help, reassurance or support whenever you feel the need. Join a local mother's group and connect with other new mums – this will help you realise that what you are feeling and going through is completely normal.
If you are experiencing regular low moods and are not sure if you might be depressed, be sure to reach out and get some help. Talk to your partner or family about how you are feeling, and also a health professional you trust such as your GP, Naturopath or Maternal & Child Health Nurse.
Toddler Mum
As your baby grows into a toddler you will feel proud and amazed at how quickly they develop, learn new skills, crawl then walk, begin to speak and read. Their minds are absorbing everything around them and developing at such a rapid rate.
As your toddler's personality begins to develop you may also begin to experience the world of tantrums, fussy eating, toilet training amongst lots of other new habits and emotions. And yes, this is all completely normal and expected. 'Take a breath' will become your new mantra.
The world is a big place for these little people and it's important for us as mums to provide the support, guidance and love they need in their early life to blossom into young adolescents.
Teen Mum
Where did that innocent toddler go? It may seem like only yesterday that your child was singing nursery rhymes and wanting lots of cuddles and today you're no longer their favourite person. Your child's growth spurt and hormone surge will probably shock both of you and cause much angst. This is a time when family dynamics may change and relationships shift. It's all part of the journey.
As a mother, this can often feel like rejection and it hurts like hell. But trust me, don't take it personally… it will pass. Keep the communication lines open, set boundaries, remain calm and lead by example. Let them know that home is a safe place where they can vent.
As a woman you may also be experiencing your own raging hormones if you're approaching menopause. It's important to focus on your wellbeing too so that you can cope with the emotions during this time. You may be interested in reading my article, Naturally Master Your Own Wellness.
Empty Nest Mum
So your adolescent teen has grown up and is planning on leaving home. What will you do with yourself? No matter how independent your child is when living at home, there will be a part of you that feels lost without them around. It can be challenging to adapt to the empty nest when your children are gone and living their life independently.
It's a time of transition and unfamiliarity. Embrace it – it's the perfect time to rediscover your passions and interests. Reconnect with yourself, your partner, learn a new skill, take up a new hobby, travel, explore and enjoy!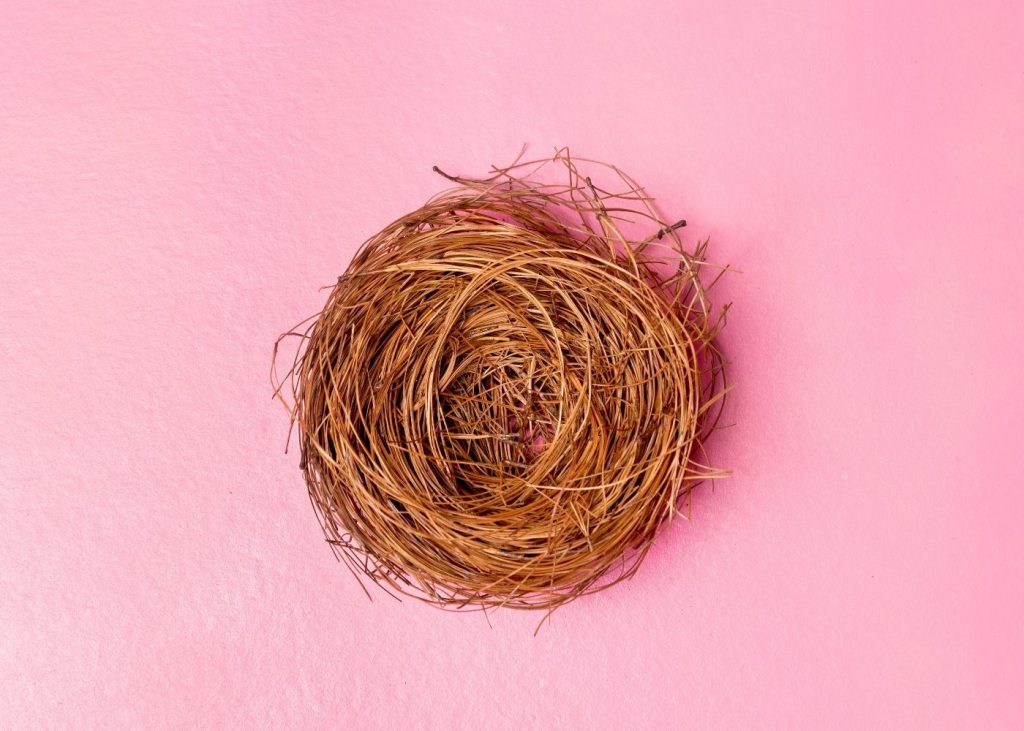 Becoming a Grandparent
When you hear those words "we're expecting" from your own child you will be delighted beyond doubt. You know exactly how special the journey is and you can't wait to experience it all over again.
And this time around it's parenting without the responsibility. It's a different dynamic – unconditional love and quality time with your grandchild, without all the focus being on raising them.
You'll be energised and filled with anticipation and excitement. When your grandchild arrives you will get to witness your ancestral line continue to flourish and grow through generations. What a privilege!
Whatever stage of the motherhood journey you are at, embrace and enjoy it!
If you're looking for Pregnancy Naturopathy near Brunswick, please contact me today to find out how I can help you.