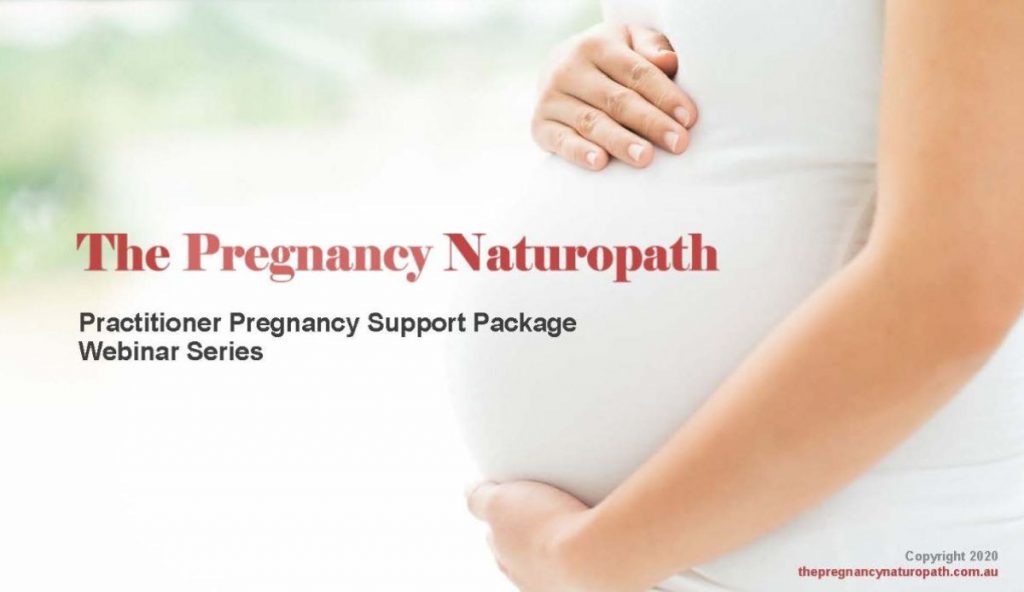 Please agree to the terms & conditions before making your payment.
Webinar Terms & Conditions
Entry Policy
Entry to the Practitioner Pregnancy Support Package is limited to those who are suitably qualified Healthcare Practitioners or 3rd or 4th year Students of Natural Healthcare modalities. The Pregnancy Naturopath reserves the right to exclude from this educational event (without refund) any individuals who do not meet required qualifications or who do not follow appropriate norms of professional behaviour (e.g. general public, competitor employee). This webinar is not suitable for children; therefore, children and infants are not permitted entry. No refunds will be given if an individual is excluded from the educational webinar.
Recording of Webinars
No recording or filming of the presentations is allowed. No redistribution of material is allowed. The presentations will be professionally recorded and made available post-recording. Access to recordings/resources is exclusive to attendees and those who purchased access to these resources. All recordings/resources are owned by Carmen Farrugia –The Pregnancy Naturopath in Moonee Ponds, covered by copyright laws and must not be distributed without express written permission from Carmen Farrugia.
Program
Carmen Farrugia reserves the right to change or update content of Webinars at any time. Every effort will be made to ensure programs are of equivalent standard.
Registrations and Payments
Registrations and payments for the Practitioner Pregnancy Support Package are handled by Carmen Farrugia in Australian Dollars (AUD). Registrants must pay via PayPal at time of registration.
Refund Policy
If the participant is unable to access the webinar due to the fault of The Pregnancy Naturopath than a full refund will be offered and delivered within 30 days.
Please note: All requests for refunds must be made in writing to carmen@thepregnancynaturopath.com.au
Disclaimer of Liability
Carmen Farrugia will not accept any liability for damages of any nature sustained by registrants. These claims are handled by the registrant's personal insurance provider.
Privacy Statement
Carmen Farrugia complies with the requirements of the National Privacy Act 1988 (Commonwealth) (Australia) and has adopted the Australian National Privacy Principles as the guidelines for ensuring the protection of personal information in its care. This policy applies to all personal information collected, stored, used and disclosed by Carmen Farrugia.
Carmen Farrugia may engage a third party such as Mailchimp and PayPal, to administer and deliver services and communications to attendees by email. Some third party suppliers or their products or services are located overseas. Business details and personal information you choose to provide on this application may be transferred to an overseas recipient and stored overseas to administer such services and communications to you. By registering, you agree to this transfer and Australian Privacy Principle 8.1 will not apply to this disclosure. Carmen Farrugia, or the external service provider, may provide notices or correspondence to you by electronic communication. By registering, you consent to this form of contact.
Thank you for registering.
The four part webinar series is $279 (inclusive of GST)